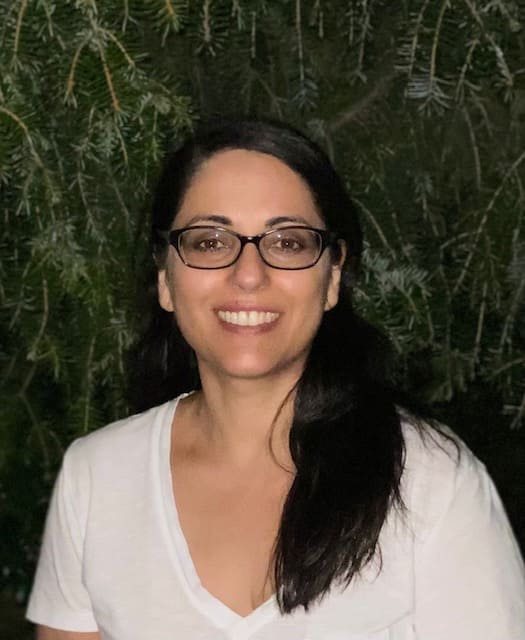 SHEILA JOHAL
M.Ed., RCC, CCC
Sheila is a Registered Clinical Counsellor (RCC – #19850) and a Canadian Certified Counsellor (CCC – #10006586). She is a certified Synergetic Play Therapist. She has also trained extensively with Madeleine de Little and is a certified Neuroscience in the Sand Tray Therapist. Sheila's work is informed by Gestalt, Neuroscience, and Attachment theory.
Children, adolescents, and adults work with various modalities including art, sand, play, talk, and mindfulness practices. It is through these modalities that clients develop the safety to explore challenges and embody their authentic self.
Sheila has worked in the school system for 25 years. She was an elementary school teacher for ten years, followed by 15 years as a school counsellor. Her continued employment in schools enhances her ability to connect with children and families as she has a clear understanding of the structure and routines. Sheila has extensive experience working with neurodivergent clients as well as medical diagnoses.
BEd – Bachelors of Education, Simon Fraser University
Teaching Certificate, Simon Fraser University
MEd – Masters of Counselling Psychology, Simon Fraser University
Registered Clinical Counsellor (RCC)- #19850
Canadian Certified Counsellor (CCC) – #10006586
Neuroscience and Satir in the Sand Tray (NSST) Therapist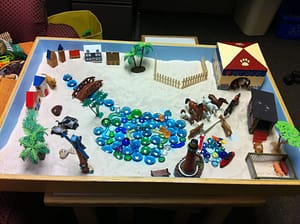 This model of play therapy is unique in that the therapist does not need to know details of the client's "story" to work on trauma that has been experienced. Nervous systems may perceive a trauma that has happened in the past as having an ongoing impact in the present. Through developing a strong therapeutic relationship, language is
introduced while using the figurines and connecting to one's body. An internalized sense of safety can replace the traumatic experience in the past. New neural pathways are created as integration occurs on both sides of the brain and in the body. (www.wherewordscannotreach.ca).
Certified Synergetic Play Therapist (www.synergeticplaytherapy.com)
Synergetic Play Therapy (SPT) is a researched-informed model of play therapy where the client's symptoms are understood as symptoms of a dys-regulated nervous system. These states arise as a result of perceived challenges and thoughts a client is having regarding the events of their life and/or loss of attachment to themselves. SPT blends nervous system regulation, interpersonal neurobiology, physics, attachment, mindfulness, and therapist authenticity (Aggression in Play Therapy, Lisa Dion).
"The synergy that emerges in the playroom when working from a Synergetic Play Therapy® framework allows a deep level of attunement to emerge similar to the unspoken connection twins feel or the attunement that occurs between a caregiver and an infant."
Eye Movement Desensitization and Reprocessing (EMDR)

EMDR helps clients process past traumas while simultaneously experiencing bilateral stimulation (typically eye movements). This is associated with a reduction in the vividness and emotion associated with the trauma memory. Therefore, clients can move forward in their lives as these memories will have less of a charge. EMDR is an extensively researched, effective psychotherapy method proven to help people recover from trauma.
San'yas Indigenous Cultural Safety Course (www.sanyas.ca)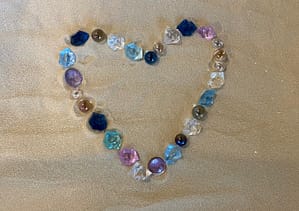 The San'yas course focuses on promoting cultural safety for indigenous people as well as uprooting anti-Indigenous racism. A foundation is provided that is necessary to understand reconciliation between Indigenous and Settler peoples across Canada.
BC Association of Clinical Counsellors (BCACC: RCC)
Canadian Counselling and Psychotherapy Association (CCPA: CCC)
British Columbia Play Therapy Association (BCPTA)
Synergetic Play Therapy Association (SPT)
British Columbia Teachers' Federation (BCTF)